Hi!
First and foremost, thank you for the BTD games, I'm currently playing the first one and I'm absolutely enjoying it.
Unfortunately, I can't seem to be able to play this one, I think I'm having troubles with the download because I've tried multiple times, but everytime it saves on my computer the actual game is missing, as in there is no executable file.





In the BTD2_ folder there is an .exe file but it doesn't work, and gives me this error: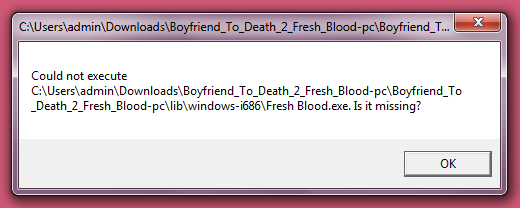 Is there a way I could fix it or should I just lay down and sulk for a bit? hahah
Anyhow, thank you for any help you may give!